Live casino deposits
The casino industry has come a hell of a long way over the last half decade or so to the point where not only is depositing at a live online casino incredibly easy, but there's also more ways to do it than you'd probably ever need which certainly makes things a lot easier if you have any unusual circumstances! So without giving you too much more of an introduction we'll simply get cracking on with telling you about the many ways you can deposit at a live online casino.
Depositing at a live online casino
The first method is one we'd expect you already know about which is paying by card. You only need a bank card to pay via this method which anyone with a bank account will already have. When it comes to paying you select your deposit amount along with the information on your card and just seconds later your money will be safely on the site. Paying by card is both quick and easy to do which is why it's the most popular method for players today.

If you you fancy yourself to be more than just a casual player; or if you're going to be playing on multiple sites over your tenure then you may want to take a look at making an account with an E-wallet service such as Paypal, Neteller, or Skrill. These accounts only take a few moments to make and they give you a way to get money on and off the various sites you play at without needing to put all your card details on them over and over again. Just an email address and password will do and you'll be set and on your way to making quicker deposits and withdrawals than ever before! You'll also be able to link these accounts to your main bank account for easy transfers back into that as well.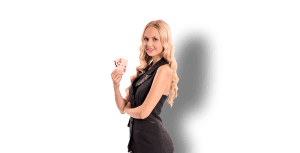 If you'd like to avoid making any payments using an online banking tool or your card as it's cash you've got then you'll most certainly be interested to hear about Paysafecard and services quite similar to it. These take on the classic idea of voucher codes but with a bit of a modern twist. You can buy these cards at your local store which can be spent at any online store or casino and to do so you simply enter the code you get on the voucher at the cashier to have your money instantly added. You can even withdraw this way too so your money isn't stuck on the site even if you do choose this method!
The final method we have for you today is our favourite by a long shot simply for how cool the concept of it all is. You can now choose to make a deposit at a live online casino by choosing to pay via your mobile phone! What's so good about this method is you don't even need to have any cash on you at all as it's through your mobile phone bill you'll be paying so you don't pay until that is due! And paying through your phone is as easy as 1, 2, 3 as well with you first selecting "pay by phone", then entering your mobile number, and finally confirming the deposit through your phone!
Overall we'd have to say we're impressed with the many ways there are to deposit at a live online casino as they all offer something a little bit different and help you to get your money on a site safely. Each method is as safe as the next and so the only deciding factor for you should really just be what's the easiest and most convenient way!

[/vc_column_text][/vc_column][/vc_row]