live casinos
If you've heard rumblings that there's an exciting new way for you to do your gaming that allows you the same advantages that an online or mobile casino does except with the added bonus that you get that rich and vibrant atmosphere only your local casino can provide…..then you heard right! Well, mostly anyway. Live casinos are not exactly a new thing although they may as well be since the technology that's let them flourish has only come about in recent years.
About live online casino sites
The crazy thing is live casinos have actually been around for the better part of two decades now with casinos owners trying to make them work the whole time. It was only a matter of "when" and not "if" live casinos would take off but with the live streaming media exploding in popularity these last few years the technology required to make live casinos what they are has finally arrived.

A live casino is the exact same as an actual land based casino you will have frequently visited before except for one small difference… it doesn't have any players inside! There will still be all the same tables and dealer, and even managers making things tick over however in the place of the player will be state of the art cameras – the same ones that are used to make tv shows and movies!
These cameras will give you a face to face view of the dealer and the table you decide to play at where you'll be able to see and hear everything that's going on in the casino…fairly similar to the casino games you see shown on tv. However, with live casinos you'll actually be able to talk to the dealer you're playing with in real time and anything you say to the dealer they can respond to right away so this is a more personalised and engaging experience you'll receive.
The reason why you're reading about live casinos today and not a 5 or 6 years ago is simply because the quality of the games were never like they are now. Live casino games now come with lag free streams which means you won't be getting frustrated at interupted play all the time and can really immerse yourself and get caught up in the experience. This is helped by the fact that there are full HD graphics on display here so you can see everything crystal clear and the sound systems will never leave you wondering what the dealer just said!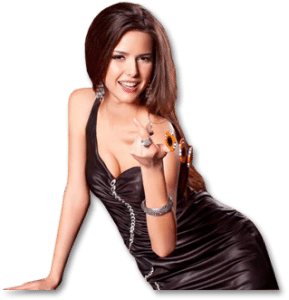 If this all sounds well and good to you then we're sure you'll be pleased to hear that getting started on your journey into the world of live casinos couldn't be any simpler and from here you're no more than 5 or 10 minutes away from playing your favourite games!
The first thing you're gonna want to do before you begin is pick which site it is you wish to play at. There's an incredible amount of choice out there and you can't go wrong with most of them. We would suggest reading a few reviews and finding one that sounds like it would be a good fit for you rather than just picking one and hoping. Whichever one you do pick however we would say make sure it has a no deposit bonus for new players.
You don't get much with a no deposit bonus but it is usually something like a free tenner to spend however you'd like simply for registering an account with the site. While the free money with a chance to turn it into more is certainly a good thing what's even better about it is it gives you an easy way to understand how everything at a live casino works and how to use the software properly before spending any of your own money. Playing at a live casino isn't difficult even by the farthest stretch of any imagination but it's always good to get your bearings first if nothing else.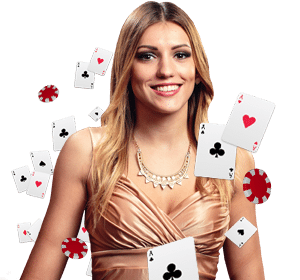 When you've picked your site and got your bonus you'll then want to click on the "live casino" tab on the homepage as this will take you to all the games. If you didn't take a no deposit bonus then you'll need to click on the cashier first and make a deposit before you play. Once in the lobby you'll be met with upwards of 20 dealers and tables offering you a varied selection of games. The bigger the site the more games you'll have the choice of however every site you go on will have at the very least all the main games and a couple of their variations too. There will also be a search bar here if you want to take the easy option and these games can also be broken down into categories too.
When you've selected your game the livestream of that game will appear on your screen showing the table, the dealer, a stack of virtual chips, and your account balance at the bottom. It doesn't really matter which game you play as they all work the same way with the only real difference being where you place your chips. To place a chip on the betting mat all you do is click once on the chip you'd like to pick up and then once more on the betting table where you'd like to place it. If that wasn't easy enough live casinos will have a bunch of useful betting buttons designed to make your bets go down quicker or rectify any mistake you made as well.
Any game that requires a deck of cards you'll notice will have been supersized and this is just so that any player(even those playing through mobiles) can see what's going on clearly. If you're playing a game like Blackjack where you need to make a move your options will appear on your screen when the action gets round to you and you click the option you like best.
Hopefully now you feel confident enough to step into the world of live casinos and try out these action packed games for yourself. And if you're still feeling a little nervous remember you can take a site up on their no deposit bonus and try out a couple of the games for free first!

[/vc_column_text][/vc_column][/vc_row]