BJ Common Draw Low Roller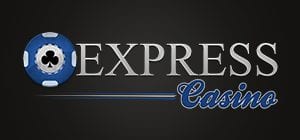 Online Blackjack For Fun-Keep What You Win With Express Casino
The growth of smartphones and computers has contributed immensely to the development of the online gaming industry. Earlier the players frequented land-based casinos to play their favourite casino classics. However, now you can enjoy the same casino games from anywhere and anytime you want to. Blackjack Common Draw Low Roller is an innovative game from NetEnt which offers an opportunity to the players to play low limit Blackjack.

NetEnt has been in the online gaming world for more than 20 years now. They were established in 1996 and has developed various casino games and slot games for leading gaming operators. NetEnt has developed this online Blackjack for fun game. Play your way – win your way!
About the Game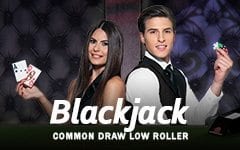 This online Blackjack for fun game brings the casino live to your home. The game is presented live at your comfort zone. Whether you are at home, office or commuting, this online Blackjack for fun game is always available just at your fingertips. You are no longer needed to visit a land-based casino just to play your favourite Blackjack.
Unlike the traditional Blackjack, this original and innovative version allows every player to play live Blackjack. Firstly, the bets are very low starting from 1 up to 200 that is affordable for every kind of player. Secondly, there is no waiting required, any number of players can play this online Blackjack for fun game, unlike the traditional game where only seven players sit at one table.
The online Blackjack for fun game may be little different than the traditional Blackjack but the gameplay is not. The same set of rules is applied here too as in the classic game. If the value of your hand is more than the dealer and closest to 21 points then you win. But if your hand value goes beyond 21 points then you will be busted. Your two initial cards are dealt face up and the dealer also gets two cards but only one of them is displayed face-up. Depending on your initial cards and the dealer's face-up card, you can decide one of the options. The options available to you are Stand, Hit, Split, Insurance and Surrender.

Summary
This popular game allows many players to enjoy the game simultaneously. Blackjack Common Draw Low Roller is a very simple and straightforward game where you have to score more than the dealer in order to win the game.


Online Blackjack For Fun-Keep What You Win With Express Casino