Live Black Jack Standard High Roller- VIP blackjack Online
VIP Blackjack Online – Keep What You Win With Express Casino
Blackjack is a game that is best enjoyed at real world land based casinos because the atmosphere is lively and you are not lonely. Live Blackjack Standard High Roller is a game that brings you the experience of both online and live interfaces. Unlike most other variants this VIP Blackjack online game does not make you feel you are alone. It is powered by a real human professional dealer facing high-quality cameras that give you a sense of being at a real casino. But this is even better because you can play anytime from anywhere without having to wait for your vacation time to travel to a casino destination. The betting starts with £1 and maximum is set at £5000.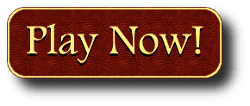 About the developer of Live Blackjack Standard High Roller – Join Now!
This interactive VIP Blackjack online game was developed by NetEnt. A creative online casino development company that has an experience of over two decades. With a wealth of knowledge and expertise in advanced gaming technologies, they allow playing the game on various modern mobile devices. Taste online success right now!
About the Game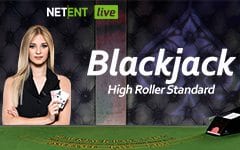 In this VIP Blackjack online game, there are seven seating positions and you can choose any available position based on your preference. In this high roller version, if you do not place your bets three consecutive times, you will be eliminated and must start a fresh game. There will be six other players playing with you but your aim is still to make a value closer to 21 than the dealer. You will lose if you cross 21 and you will win if the dealer crosses that value. If the value of your first two cards is 21 then it is considered as Blackjack hand and you get a payout of three to two.
Double Down: This is the option that you can choose when the value of your first two cards is eight or above. If you choose this, your bet amount is doubled but only one more card will be drawn. This is the best bet when you have a point of ten, eleven or twelve as chances of getting Blackjack is more likely.
Draw and Stand: In this VIP Blackjack online the dealer must stand on all 17's. You can draw cards further beyond 17 but it is recommended to stand on 17 as chances of getting BUST is likely.

Summary:
If you want to experience the game like in a real world casino, VIP Blackjack online is the best game. You can kill the loneliness by chatting with the dealer and win some awesome rewards too.
VIP Blackjack Online – Keep What You Win With Express Casino