Fruit Blast
Fruit Blast is a slot developed by Skillzz Gaming. This is an interactive release to provide players with a break from the usual trend of online slots. A bit of logic and luck is all you need to grab wins in this slot game. Fruit Blast Slots has interesting bonus features that should provide players with some real entertainment.
Explore The Yummy Smoothie In Fruit Blast Slots

Fruit Blast Slots is played on a 5×5 grid instead of a more traditional 5 reel structure. This game is played in bar on a beach. Progressing through the slot will level up and all levels will offer their respective features. As soon as you click the 'Play' button all the fruits will fall down into the 5×5 grid from which you will have to pick at least 3 identical fruits vertically or horizontally. The ones you pick will get replaced by new fruits and this will keep continuing until no more combinations can be formed.
Fruit – Related Symbols On Display
Each of the fruit on the reels has a respective fruit-meter located on the left side of the screen. Once the meter is filled, you will be awarded with corresponding multipliers to your staked amount. You will need to apply a bit of brain-work in order to increase your winning chances. The slot has 5 basic fruit-related symbols. These symbols include lemons, grapes, pineapples, watermelons, and cherries. No wilds are present in Fruit Blast but bonus icons are there winking at you.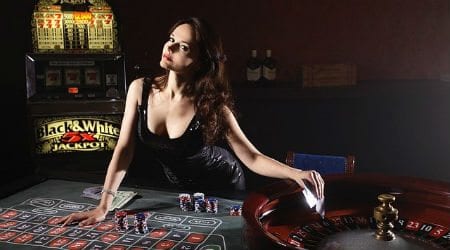 Levelling-Up In Fruit Blast Slots
Every fruit that appears in a winning combination that wins money is worth 1 star which are collected so as to level up. By levelling up you will access bartenders and many new features will get activated which makes the gameplay more exciting and fun. Summer is the initial level with no extra features. In level 2, named Aloha Hawaiian Shake, an instant win along with an 8x multiplier is awarded to players. In level 5, named Pat 5, free games will be awarded along with a probable win.
In level 9 and 12, you will have to pick a game which will fetch you cash prizes. In level 15, 1 fruit meter will fill up automatically. In level 19, 1 free game will be awarded along with a 10x multiplier. Level 22 will fetch you a cash prize that can also be doubled up. Level 25 involves a mini-game along with multipliers and some cash prizes. A jackpot worth 1000x is also present but for that you need to land at least 3 jackpot symbols.

To Sum Up
Fruit Blast Slots has a return to player percentage of 94.02% to 96.12%. The cheerfulness, interactivity and charm of the slot makes it a real winner in regards to the gameplay and payouts. The bonus features have everything to keep players hooked to this slot for quite some time.