Fantasini Master of Mystery
Enter The Mystic World Of Fantasini Master Of Mystery With Express Casino Online
NetEnt brings you the ultimate in mysteries through Fantasini Master of Mystery the online slots game enamoured in mysteries. Play the game at Express Casino Online, the mobile casino pay by phone bill UK. If you are a mystery story freak and love to solve puzzles, this game is just right for you. Indulge in having lots of fun with the amazing slot game and have the great feeling of acting as a sleuth. Enjoy a smooth and hassle-free gambling experience.

How To Play Mobile Casino Pay by Phone Bill UK Game – Login Now!
Fantasini Master of Mystery is a 5 reel slots game that offers you 243 ways to win real money. You can bet the minimum amount of 25p a spin. The game from NetEnt can be played on any device – a mobile, desktop or a tablet, thus enabling you to enjoy the fantastic world of mysteries anywhere you are. The exciting game from the mobile casino pay by phone bill UK also presents the unique feature of Linked Reels, which implies that to a maximum of 5 reels can be linked with each other on every spin, and you will get winnings that may go up to even 1000 times your stake in the game.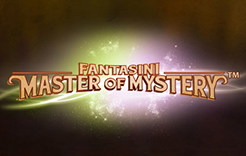 The maximum wager can be £125 a spin. The graphics are brilliant with a magic – spurn environment and a soundtrack that takes you back to the 19th century. The symbols used in Fantasini Master of Mystery online slots game, played at Express Casino Online, the mobile casino pay by phone bill UK, include some typical items used by a master magician like a crystal ball, a deck of cards and handcuffs. The graphics are specially designed to give you goosebumps at every corner with shadowy and creepy feelings of mysterious happenings. Make use of free gaming tips and suggestions in order to play games successfully here Express Casino Online.
The Linked Reel Feature: Play More, Earn More In The Mobile Phone Casino No Deposit Bonus Slots Game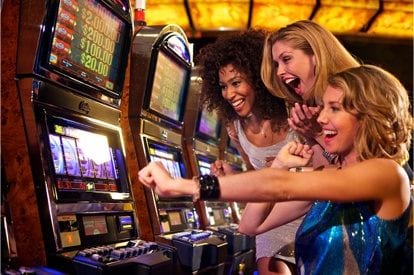 As you play on, you will find that on every single spin, there are at least 2 reels that are cloned and linked with one another. You can have the chance to have big wins such as 2, 3, 4 or 5 times from a spin. The chains that tie the reels together also go beautifully with the theme of supernatural. The Linked Reel Feature is a common one in any game from the gambling game developer.
Wild Symbol In This Master Of Mystery Play By Phone Bill Game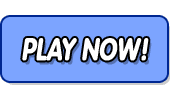 The wild symbol is the magician who appears on the reels 2, 3, 4 and 5 and can be substituted for any other symbol. The game is quite fast moving, with no free – spins option. However, there is ample opportunity to make big-time wins and earn loads.
The maximum that you can win through this mobile casino pay by phone bill UK online slots game goes up to 1080 times your stake in the game. To win the max, you need to have 5 linked reels. The game is cool when played at Express Casino Online and can give you some nice gaming experience.
Mobile Casino Pay By Phone Bill UK – Keep What You Win With Express Casino