Live Roulette
Casino players can basically fall into two categories; those who love Blackjack, and those who love Roulette. If you're part of the latter then we've got some excellent news for you today which is there's a fantastic new way for you to do your gaming which takes the best of the online world and the best of your local casino and fuses them into one exciting little package! We're talking of course about live Roulette which is a game that's sweeping the nation and giving players that rich and vibrant casino atmosphere they crave from the luxury of their own home.
Play live casino roulette online
Live Roulette is one of the most popular live casino games on the market right now which isn't any sort of surprise given its popularity in actual casinos as well. How live Roulette works is instead of you being there in the casino and standing at the Roulette table a live feed camera will be there instead recording everything that's happening in real time.

As the dealer is spinning the wheel and chatting away you'll be sat at home enjoying all the sights and sounds the casino has to offer as you place your virtual chips using a mobile, tablet, laptop, or PC! There's quite a few advantages that's made live Roulette as popular as it is today and the first of those is the immersive experience!
When you sit down at your very first live casino table we're sure you'll be blown away with just how impressive and immersive the experience is. You won't be running into any lag on these streams and the graphics will be cutting edge and crystal clear for all to see! It's because the quality of these games are so high and you get such an engaging and personal feel to them that we reckon live Roulette is going to be one of if not the most popular way for players to get their Roulette fix for many years to come!
If we've buttered you up more than enough already then we'll just get straight to it and tell you how you play these games. You want to start by heading over to the live casino lobby of your chosen casino which will bring up a list of all the available tables. There will be more than one classic Roulette table offered up here along with a bunch of their spin off games so pick the one you like look of most and your livestream will begin!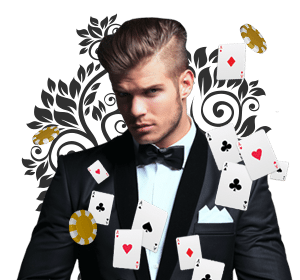 On this livestream you'll find the Roulette wheel, the betting table, the dealer, and a stack of virtual chips. It's these virtual chips you'll be betting with by placing them on the betting mat just like you would in a regular casino. To pick a chip up all you have to do is click on it and then to place it back down you click where on the betting table you'd like to place it.
And if you're worrying about "what if I place a chip on the wrong square" you can relax. Live Roulette has a bunch of added features to help you out in this regard such as a cancel last bet button as well as a repeat last bet button which saves you placing them all out after every spin. If you like to look for patterns you'll find there's a little stats box for you to bring up which tells you everything you could want to know including the hot and cold numbers.

All in all live Roulette is fun, convenient, and easy to play so we'd highly recommend you give it a go the first chance you get!
[/vc_column_text][/vc_column][/vc_row]