Live casino withdrawals
As far as our day to day life goes there's few better feelings we get each week than when we strike it rich(well sort of) on our favourite game and get to make a withdrawal. While we haven't had a proper major win reaching into the tens of thousands ourselves we do know many who can attest to the fact there's no feeling out there quite like it. And if you're one of the lucky ones who managed to make it to this stage of the game then you'll be raring to hear about the many different withdrawal options that are readily available to you. To be honest if you were thinking that casinos would make it kinda difficult for you to get your money off the site then you couldn't be further from the truth as things couldn't be any easier really!
Withdrawing from a live online casino
The first way to get your money out your account is through a direct bank transfer. This wire transfer cuts out all the middlemen and goes straight from their bank account into yours and it's what we'd recommend you do if you've hit a massive win. The only downside is it can take up to 5 days to process however if you can bear the wait then it's the best way.

A slightly better version of a wire transfer in our opinion is a Visa transfer which is what we'd do if we weren't taking out a massive amount. This withdrawal method is the exact same as a bank wire transfer except it's done through your Visa credit or debit card and it only takes 3 days to process!
If you're playing on multiple sites at once or think you might in the future then we'd recommend you set up an account with an online banking service such as Neteller, Skrill, or Paypal as they'll be the most ideal service for you. Not only do you get faster withdrawal speeds with these E-wallets, but it means you can transfer money from one site to the other a whole lot quicker as well. Not only that, but you can withdraw everything from one of these accounts into your main bank account which means you can avoid the hassle of putting all your card details on the various sites you have.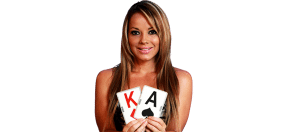 If you made a deposit through Paysafecard then you may be happy to hear that you can also withdraw via this method as well. The process isn't all that difficult either as when you select this method you'll be given a new code which you can then use to make deposits at other online casinos or pay for things at online stores as well. Almost all stores accept this as a payment method nowadays so you won't have any shortage of places to choose from,
If you'd like cold hard cash with your winnings you can choose to make a withdrawal through western union if you'd like although it's one of the least desirable methods for us due to the costs. Western union normally charge a fee which is a percentage of the amount you're withdrawing which sounds expensive to us and on top of that not too many sites offer this method. All the same, if this is something that seems convenient for you then it is an option at your disposal.
The final withdrawal method from a live casino you have is a good old fashioned check which will be sent to you in the post waiting for you to cash in.
There's no right or wrong answer when it comes to making a withdrawal at a live casino as each method has its own perks so we'd say simply choose the method that's most convenient for you and you'll be as good as gold!
[/vc_column_text][/vc_column][/vc_row]