Club Roulette
Club Roulette
Club Roulette is an exciting variation of the traditional European Roulette. The premise is the same that the players have to guess correctly the outcome of the roulette wheel spin in order to win the game. However, Casino Club Roulette also consists of various innovative features that help in providing a great gaming experience.

About the Developer of Club Roulette  – Register Now!
NetEnt has developed more than 200 casino games since it's establishment in 1996. NetEnt offers Roulette games that are excellent visually within an authentic atmosphere. This Casino Club Roulette is another innovative variant of roulette from them.Change your life now!
About the Game
Casino Club Roulette comes with special bet features. Online games are all about speed and proficiency. The players don't want to physically construct bets as it can be time-consuming. Casino Club Roulette allows you to place all your bets by only one mouse click making it amazingly easy to play. The prime objective of this arrangement is to reduce game duration which can make you win extra. This variant is about 10 times faster than the traditional roulette. So you get more time to play more rounds and earn more money at the same time.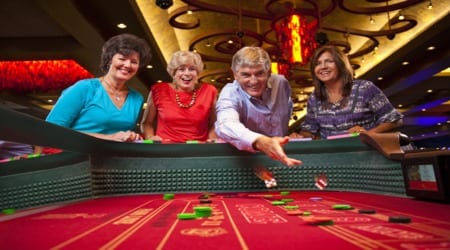 The aim of the game is same as any other variant where you have to predict the slot where the ball will land. There are 36 black and red plus one zero green slots on this roulette wheel. The possibility of bets is enormous in

Casino Club Roulette

. As usual, standard bets such as even/odd, black/red, number ranges and single number bets are available here. But you will find different ways to bet too. There is a Special Bets button at the bottom right-hand corner of the screen. Press this button to access other bets. The Special Bets include a host of numbers starting from the least possible chip number and may also contain a combination of both Cheval as well as Plein.

Various gameplay buttons are also there to facilitate the gaming experience. For example, you can click the Clear Bets button to remove all the earlier bets from the table. Rebet lets you place the same bet as in the last round. The Spin button will set the wheel in motion and Skip Turn will let you miss a round if you are playing in the multiplayer mode.

Summary
Club Roulette is a fantastic game which while containing the essence of the traditional game speeds up the gaming experience.
Casino Club Roulette- Keep What You With Express Casino
---